If you're serious about making money with your blog or product, you need to become visible to many, many, many people. There is a way to do that correctly. You either know how and have the experience to do it on your own or you need a little help with making it happen. If you are in the latter group, I might be able to help you today.
THAT! Advertising Agency is an advertising agency that believes the only thing that matters is that the client is happy. Without reading another word I write, surely that just made a huge impact on you. It caught my attention and that one sentence is what made me interested in learning more about this advertising agency

company.





I know that companies must have a strong internet presence if they want to sell their products successfully online.

THAT! Advertising Agency can help because they understand the "new way of doing business" that so many companies still do not understand. The younger generation IS DIFFERENT. Take my word for it - I have a seventeen year old daughter. Methods of advertising that still work with me fall on her deaf ears. It takes a new approach to catch her attention and it has to impress her immediately or she's gone. An advertising agency

that understands this change in marketing will help you become successful.





If you want to be a successful blogger, one of the most crucial things you must learn to do well is identify your keywords. Not only do you need to figure out the keywords, but you also have to make sure that they are used effectively. That is the basis of SEO (Search Engine Optimization) and

THAT! Advertising Agency

understands the importance of keywords.





While perusing the site of

THAT! Advertising Agency

, I wanted to know WHO were the brains behind this company. That's important to me because if I'm giving someone money and trusting them with my business, I need to know what skills they are bringing to the table. Since I'm also a visualaholic (that's The Redhead Riter lingo), I wanted to look at them eye-to-eye...or something close. Let me break it down for you:



Ken Knorr is the founder and CEO of THAT! Company and its brands, including THAT! Advertising Agency

, SEOCompany.com (ranked #1 in the world for SEO services), PPCManagement.com and CallTraxPlus.com.
David Couch,VP and Strategy Guru, is experienced in all media and marketing with an expertise in business start-ups and transformations as well as growing businesses through creative online marketing solutions.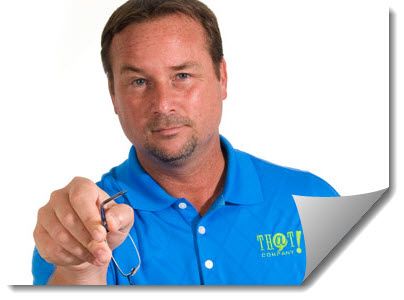 Mandy Wettstein is the Agency Services Director and has over 17-years' worth of industry experience.
David Donald is the Senior Editorial Director and was a former award-winning newspaper journalist.
Impressed? I am and if you are in need of some help to jump start your blog or business, visit their site and send them an email. Remember, this very wise piece of advice straight from their website:
"With competitors taking advantage of Mixed Media Marketing strategies, you can't afford not to hire a new media agency to bring you into the 21st Century."
Believe me...that is very wise advice indeed from an advertising agency

who can make a difference in your pursuit of success.







My opinions are valued and I was compensated by my friends at
THAT! Advertising Agency
for this post.